You have been active as an entrepreneur and you run a small business for quite some time. Things are going well and your business is growing. Demand is increasing, which means that the work is also increasing. That is a good sign! After all, that's what you wanted, a company that grows continuously.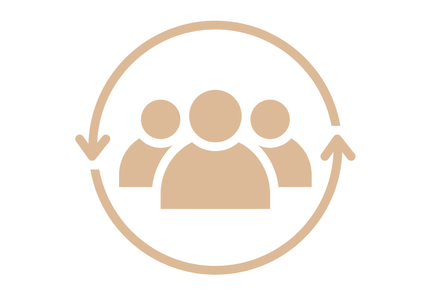 Meanwhile, you try to keep all the balls in the air. A lot is asked of you and you probably ask even more of yourself than others. You want to perform well and have happy customers (and maybe even employees). It's taking up all of your time. But what are you actually busy with? Do you want to do the work for which you started as an entrepreneur a while ago? Or is it starting to look more and more like you are dealing with peripheral matters and getting swamped by daily operations? In the meantime, you also have little time to really let the company develop. Growth may even stagnate a bit. Developing new services or products is not a priority for you, because things have to be kept running for existing customers. You wouldn't know where to find the time.
I will be honest with you. To grow your business, you need to make time for market research, new ideas, product development and experimentation. That is the only way that you will continue to grow. You have to stay ahead of the competition. That means that you have to look at your planning and tasks. Where can you save time?
Chances are that you did not start your own business to be involved in business operations on a daily basis. By hiring an online business manager, you hand over those tasks. An OBM is a sparring partner with whom you can discuss developments, determining strategy and whom you can trust that business operations are running smoothly. As a result, you can fully focus on what you love to do and continue to grow.
We are both enterprising, but you have your qualities and I have mine. We complement each other in this. I have excellent management skills, I quickly see connections and see opportunities for innovation or improvement. Optimizing is second nature to me. That practically goes without saying. I like to monitor and steer based on figures and facts, but in the meantime I have strong communicative skills and I am social. I easily talk to people and I know how to conduct professional conversations. We can spar with each other and come up with new developments together so that you can grow with your business.
We both love freedom and being able to do your own thing, but at the same time find social contact with colleagues important. We can laugh, make sarcastic remarks, have a (virtual) drink, communicate openly and honestly and respect each other. We are persistent and ensure that something is a success.
I have an online portal where we can work together and share information. We can also keep track of KPIs in metrics. That way we can quickly spot trends and respond to them. This can be customized and therefore offers a lot of possibilities. Of course I am the person who will keep this up to date, but you can always check how it is going by simply logging in.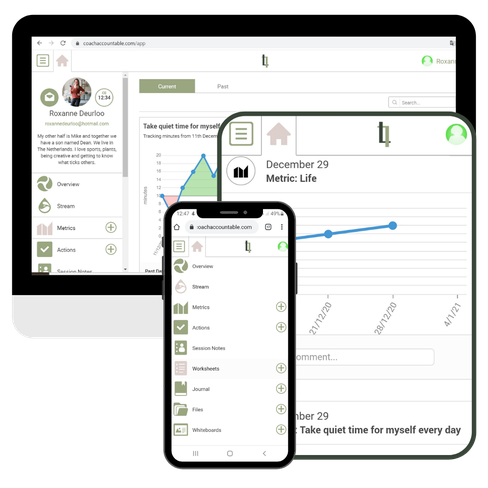 My 12+ years of experience is quite diverse, but I have the most experience in Human Resources and I have had various roles from administrative to management. I am at my best when my creativity, innovation and improvement orientation and management skills are called upon. In all my roles I have focused on setting up, structuring, organizing, improving, automating and maintaining business processes. If you want to know more about my experience, take a look at the 'About' page.
We can always discuss the work that I can do for you. Basically, I'm taking over the Daily Operations from you. Here are a few examples for what I can do for you:
Process improvement management

Project management

HR management

Operations management

Business performance management

Team management
If we start working together, we determine in advance how many hours it will be per week. We multiply the number of hours per week by my hourly rate as an Online Business Manager. This hourly rate is €60 excluding VAT. You will receive an invoice per month. The minimum number of hours that must be taken is 3 hours per week.
To give you a quick overview of your ROI, I'll give you a simple example. Suppose you need me 8 hours a week, so you invest $480 a week. Your hourly rate is €95. The 8 hours that you no longer spend on the daily operation can be used as billable hours. This means that you can generate 8 x €95 extra in income, resulting in €760 per week of extra income. Now the reality is that you will not be able to declare the full 8 hours. If so, fantastic! Suppose you take 6 hours and spend the other part developing for potential income in the future.
Total cost for OBM = €480
Extra income = €570
ROI = €90 per week (= 18.75%)
Of course, it is true that there is more to an ROI determination, but this example gives you an idea.
Are you ready to take your business to the next level? And do you think I'm the right person to help you with that? Let's schedule a free discovery call to see if we are actually a match. If so, great! Then we will get started as soon as possible.
If you have any additional questions, you can always contact me by sending me an email at hello@leadinglightcoach.com or by filling out the form below. I will then contact you as soon as possible.